How to Read Books Online for Free Without Downloading
Reading books online for free without downloading is possible through the use of digital libraries, websites offering e-book versions of classic literature and other resources. Digital libraries like Project Gutenberg offer thousands of titles in a variety of formats to suit different types of reading devices. Websites such as Open Library provide access to a wide selection of books which can be read directly from the website or downloaded for later use.

Additionally, many booksellers now offer select titles in digital format that can be read online without downloading them permanently onto your device. Furthermore, some authors make certain works available on their own sites for readers to explore. Finally, there are also several subscription services available where users pay a fee in order to have unlimited access to hundreds or thousands of titles at any given time.
Step 1: Visit a website such as Project Gutenberg or Open Library
These websites contain thousands of books in the public domain that are available to read online for free without downloading
Step 2: Search for a book title, author, or subject using the search bar provided on each site
Both sites also allow you to browse by genre and language
Step 3: Select a book from the list of results and click to open it up in your web browser window or app viewer
You can now start reading the text online without having to download it first
Step 4: Most websites also offer an option to download books if you would like them saved onto your device for offline access later on
Google Books
Google Books is a service provided by Google that allows users to search the full text of books and magazines online. It offers access to over 30 million titles, including many public domain books which can be read in their entirety for free. With this service, readers can find information on authors, view book reviews, explore related topics and even purchase print or digital versions of some titles directly from the Google Play Store.
Read Entire Books Online Free
Reading entire books online for free is a great way to access your favorite stories and authors without spending any money. Many websites offer free e-books that can be read on computers, tablets, and even smartphones. Additionally, many public libraries provide access to digital versions of books so patrons can borrow titles online.

With all these options available, readers have plenty of opportunities to enjoy literature without breaking the bank.
Google Books Free
Google Books Free is a great tool for readers who want to explore the world of literature without having to spend any money. Google Books Free provides access to over 3 million free ebooks, allowing you to read online or download them in PDF, EPUB and other formats. With this resource, you can discover new authors and genres while expanding your knowledge with books from around the world.
Free Romantic Novels to Read Offline
If you're looking for a love story to read without the need of internet access, there are plenty of free romantic novels available to download and enjoy offline. From swoon-worthy classics like Pride and Prejudice by Jane Austen, to modern tales such as One Day by David Nicholls, there's something for everyone who loves a good romance novel. Plus, many books can be found in e-book format for free or at a low cost from eBook websites like Gutenberg.org & Loyal Books.
Free Novels to Read Offline Pdf
If you're looking for some great free novels to read offline in pdf format, there are several places online where you can find them. Many libraries offer e-books and audiobooks that are available to download directly or through a library app, such as Libby by OverDrive. Additionally, websites like Project Gutenberg have thousands of classic books that are all legally available for free download in pdf format.

Whether you prefer fiction or nonfiction, there is sure to be something on the internet that will fit your reading needs!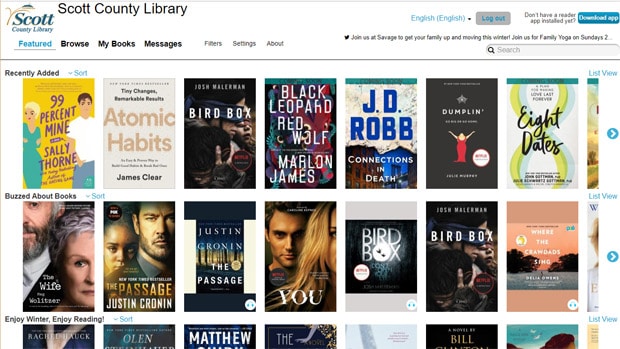 Credit: www.biblemoneymatters.com
How Can I Read a Book Online for Free?
Reading books online for free can be a great way to save money and still enjoy the same benefits of reading. There are several ways to do this, ranging from downloading eBooks through sites such as Project Gutenberg to taking advantage of open access libraries like HathiTrust Digital Library or the Internet Archive. You could also use Google Books, where you can find thousands of titles available for previewing or downloading in full-text PDF form—though not all books are available for free.

Additionally, many publishers offer their own digital libraries with limited "free" period subscriptions that allow you to read select titles without having to purchase them outright. No matter which option you choose, it is important to make sure that your source has permission from the copyright holder before making any copies of digital content; otherwise you may be violating copyright law!
Where Can I Read Full Books Online for Free Without Signing Up?
If you're looking for a way to read full books online for free without signing up, there are a few options available. One of the most popular is Project Gutenberg, which has over 60,000 titles in its library. All of these books are in the public domain and can be downloaded or streamed for free with no registration required.

Another great resource is Open Library, which allows users to borrow digital copies of public domain and Creative Commons licensed works without needing to create an account. They also have an extensive collection of classic literature as well as out-of-print books that can be read on any device with an internet connection. Finally, if you're looking specifically for fiction or nonfiction ebooks from independent authors and publishers then Smashwords might be worth exploring; they offer hundreds of thousands of titles at discounted prices or even completely free depending on the author's preferences.
How to Read Any Book Online for Free Pdf?
Reading books online for free is a great way to save money and get access to a variety of literature. Whether you are looking for classic novels, textbooks, self-help books, or even magazines – there are plenty of ways to find what you need at no cost. PDFs offer a convenient way to read titles without having to purchase them or use physical copies.

Here's how you can read any book online for free in PDF format: First, look into using eBook services such as Amazon Kindle Unlimited or Scribd which provide access to thousands of different titles from various authors and publishers at no cost. You may also be able join library membership programs that offer digital collections like OverDrive and Hoopla which feature both ebooks and audiobooks available online in PDF form.

If neither of these options work for you, try searching through public domain websites like Project Gutenberg, Internet Archive, Open Library or Google Books which all have large selections of downloadable PDF eBooks (many with illustrations). Finally don't forget about the multitude of other sources offering free content such as your local library's website where they often host titles available digitally in multiple formats including PDFs!
How Can I Read Google Books Online for Free?
If you're looking to read Google books online for free, there are a few options available. First of all, if the book is in the public domain or has been made available by its author or publisher under an open license, then it's likely that you can find it online for free. Google Books Search offers access to over 5 million titles from libraries and publishers in over 40 countries.

You can search through their catalog and filter your results to just include free items. There are also websites like Project Gutenberg and Open Library which offer many public domain works as well as other copyright-free materials for no charge at all. Lastly, if you have a library card from participating institutions such as New York Public Library or Boston Public Library, then you may be able to log into their digital collections and check out ebooks digitally with no cost involved!
Free Sites To Read Books Online
Conclusion
This blog post provides readers with an excellent way to read books online for free without downloading. It is a great option for anyone who loves reading but doesn't want to spend money or take up space on their devices. With the many options available, readers can easily find a source of free eBooks and begin exploring new genres, authors, and stories.

Reading can be an incredibly rewarding pastime that enriches both our minds and our lives – so why not try it out?